Catherine Kniss
Director of Zillow Flex Team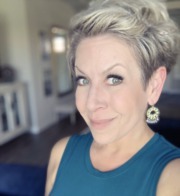 As our Director of Zillow Flex Team, Catherine draws on years of experience she acquired while building and managing some of the most innovative and successful real estate teams in the country. She has held senior management positions at Redfin, Shea Homes and the Arizona Commerce Authority.
She started her real estate career 16 years ago on the East Coast, and has since sold more than 400 homes across Virginia, Maryland, Washington DC, California and Arizona.
Catherine lives in Gilbert with her husband Bryan, and dog Charlie.