Esther Sainbayar
Agent Partner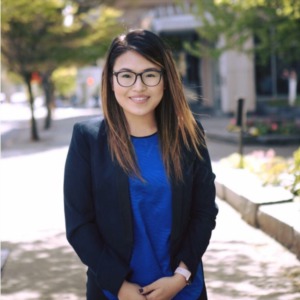 Esther Khongorzul is a resourceful and dedicated real estate professional known for her exceptional market savvy and personable approach. With a proven track record of adaptability and a relentless focus on achieving results, Esther has established herself as a prominent figure in the Bellevue, WA real estate. Her passion for building relationships, combined with her goal-oriented mindset, has earned her a reputation as a client advocate and a trustworthy partner.
Having immigrated to America at the age of 8, Esther's journey is a testament to her proactive and persistent nature. These qualities have fueled her remarkable success, leading to her being honored as a "30 under 30" recipient by the 425 Business Magazine in 2021. This recognition reflects her innovative spirit and the energy she brings to her work.
Esther's experience in real estate is nothing short of impressive. Since becoming licensed in 2016, she has demonstrated her diligence and market insight by selling over 100 homes and becoming a real estate investor with a portfolio of six properties. 
Beyond her professional accomplishments, Esther is a devoted community expert and founder of the non-profit organization "Chosen 1 Family." Through this initiative, she has distributed over 1,000 pounds of clothing, textiles, and toys to underserved rural families in Mongolia, showcasing her commitment to making a positive impact on both local and global scales.
Esther's devotion extends to her family life as well. As a mother of four boys and a loving dog mom of two, she embraces the challenges of motherhood with the same dedication and enthusiasm that she brings to her real estate career. As a football mom, she is deeply involved in her children's activities and continues to inspire them with her overachieving mindset.
In recognition of her accomplishments and her desire to provide top-notch service, Esther founded "Chosen 1 Realty," a real estate team in Bellevue, WA. This endeavor is a testament to her transparent and client-centric approach, further solidifying her reputation as a client advocate and market expert.
Esther Khongorzul's journey from a young immigrant to a successful real estate entrepreneur and community advocate is a story of dedication, persistence, and passion. Her resourcefulness, adaptability, and commitment to achieving positive outcomes for her clients and her community set her apart as an influential and admirable figure in the world of real estate.