Gabriel Giordano
Agent Partner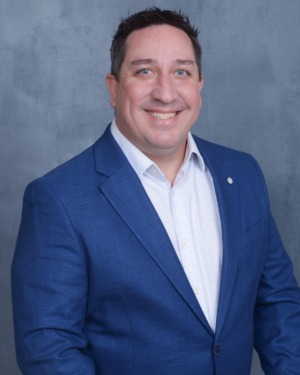 Driven by an insatiable curiosity and an unwavering passion for innovation, Gabriel Giordano is a versatile professional known for his problem-solving prowess, keen attention to detail, and exceptional rapport-building skills. With a multifaceted career spanning hospitality consulting, entrepreneurship, golf, and community service, Gabriel's dynamic expertise has left an indelible mark on various industries.
Gabriel's journey is characterized by his boundless enthusiasm and motivation whenever he embarks on a new endeavor. A natural problem solver, he approaches challenges with meticulous thought and an eye for detail, often uncovering solutions that elude others. His creative ingenuity fuels his continuous stream of inventive ideas to enhance products, processes, and services.
As an adept marketer and advertiser, Gabriel has mastered the art of connecting with audiences and fostering trust. With a decade of experience in the hospitality consultancy realm, he has honed his analytical acumen, providing business owners with invaluable insights into industry trends and strategies to bolster their bottom line.
Having spent a significant portion of his career working for prestigious 5-star, 5-diamond resorts such as the Fairmont Scottsdale Princess and Hyatt Gainey Ranch, Gabriel boasts 18 years of leadership in the hospitality sector. His roles as General Manager and Food and Beverage Director, overseeing extensive staff members, have further solidified his operational excellence and team leadership capabilities.
Entrepreneurship courses through Gabriel's veins. He successfully founded and nurtured two companies from the ground up: a pioneering consignment cigar program catering to resorts and golf courses, and a thriving hospitality consulting firm serving the west side of the Phoenix area.
Beyond the corporate landscape, Gabriel's heart lies in giving back. He has lent his time and expertise to organizations such as the Scottsdale Fire Department, Boys and Girls Club of Greater Scottsdale, and Hero Golf Tour, where he fundraises to support veterans and first responders battling PTSD. His dedication to community upliftment mirrors his commitment to excellence.
A former professional golfer, Gabriel's dedication to the sport led him to compete on various mini-tours and strive for PGA Tour and Nationwide Tour qualifications. This dedication extends to his role as a certified teaching professional, guiding others toward golf mastery.
Gabriel's personality is a harmonious blend of approachability, creativity, and reliability. A phenomenal listener, he couples his easy-going nature with a strong work ethic, consistently going the extra mile and delivering on promises. His joy comes from witnessing the success and happiness of others, a sentiment that drives his passion for helping them attain their goals.
In every aspect of his life, Gabriel Giordano exemplifies unwavering dedication, innovation, and a genuine commitment to making a positive impact on both businesses and communities.