Hadley Ryan
Agent Partner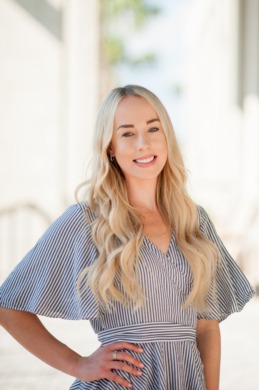 Originally from the San Francisco Bay Area, Hadley discovered her love for Real Estate at a young age. As the daughter of a Realtor, she was brought along to many brokers opens where she'll admit she did enjoy the yummy catered snacks but as she got older, she began to understand the true value of each home she entered. Real Estate had truly become a passion for Hadley and she quickly became committed to turning houses into homes.
After graduating from the University of Arizona, with a BS in Psychology and Minor in Urban and Regional Development, Hadley turned her passion into a career. She had become a licensed Realtor in Silicon Valley. Although, she couldn't seem to stay away from Arizona for long! Hadley had fallen in love with the desert, therefore she decided to plant her roots in Arizona and hasn't looked back since!
Hadley is committed to putting her clients first to ensure that they will have a memorable Real Estate experience. Whether buying, selling or renting, Hadley is determined to help her clients achieve their Real Estate goals. She is motivated, attentive and personable. Hadley enjoys running, pilates, skiing and traveling. She enjoys meeting new people and is looking forward to getting to know you!