Jasmine Ramirez
Director Of Operations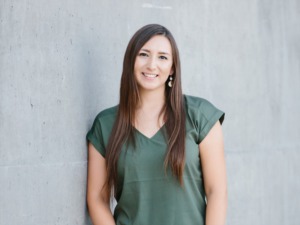 Growing up in a family of successful real estate agents gave Arizona native Jasmine an appreciation for the fulfilling and fast-paced nature of the business very early on. Before deciding to pursue a career as a Realtor, Jasmine spent her college years in the midwest playing collegiate softball and earning a B.S in Civil Engineering from Valparaiso University.
Jasmine brings the competitive spirit and determination of an athlete, coupled with the analytical and detail-oriented mind of an engineer to represent her clients at the highest level. While she's well versed in the neighborhoods and nuances of the entire Phoenix market, she has a special appreciation for the historic areas of the Roosevelt District and Coronado, and for the modern farmhouses of Arcadia.
When she's not with clients you'll find her camping, hiking in Sedona, watching the Suns and the D-backs, and playing with her rescue dog, Jonas.