Mando Alvarado
Agent Partner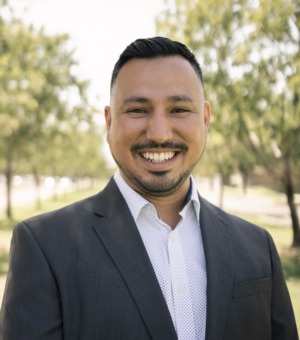 Mando Alvarado is an Arizona native, born and raised in the charming town of Douglas, AZ. Growing up in this close-knit community, he developed a strong sense of connection and appreciation for his surroundings. In 2012, he made a life-changing decision to move to Gilbert, AZ, where he continued to thrive and embrace the opportunities that came his way.
Mando is not only a dedicated husband but also a proud father of two boys, who are the driving force behind his pursuit of excellence in every aspect of his life. He values family above all else and strives to create a loving and nurturing environment for his loved ones.
Throughout his life, Mando has embodied a commendable work ethic that has served as a foundation for his achievements. He believes that hard work, determination, and perseverance are the keys to success in any endeavor. These qualities have been instrumental in his professional journey, where he has carved a niche as a respected real estate professional.
One of Mando's most admirable traits is his exceptional people skills. His ability to connect with others on a genuine level, coupled with his optimistic, enthusiastic, and motivating personality, makes him a pleasure to be around. He is a true believer in the power of positivity and strives to uplift and inspire those he encounters.
As a real estate professional, Mando's mission is twofold. Firstly, he is dedicated to making the home buying or selling process as seamless and enjoyable as possible for his clients. He understands that buying a home is a significant milestone in a person's life, and he goes above and beyond to ensure that his clients have a positive and stress-free experience.
Secondly, Mando is passionate about helping people achieve their dreams of homeownership and investing in their future. He firmly believes that real estate is not just about buying or selling property; it is about building a solid foundation for a better tomorrow. Through his expertise and guidance, he aims to empower his clients to make informed decisions that align with their long-term goals.
With his unwavering dedication, positive attitude, and commitment to service, Mando Alvarado continues to make a profound impact on the lives of those around him, making dreams of homeownership and a brighter future a reality for many.
Sold on 10/25/2023 4523 W Hazel Ln
San Tan Valley, AZ 85144
Sold on 4/7/2023 1506 E Northshore Dr
Tempe, AZ 85283
Sold on 3/9/2023 10610 S 48th St #2099
Phoenix, AZ 85044