Nathan Claiborn
Agent Partner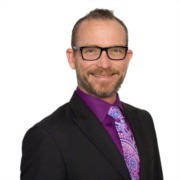 Nathan embodies the essence of the American Southwest, with a life story deeply rooted in its vibrant culture. Born and raised in the heart of Albuquerque, he has an unwavering connection to the region's rich heritage and traditions. His educational journey led him to the University of New Mexico, where he honed his skills and laid the foundation for his future endeavors.
Following his time in Albuquerque, Nathan sought new horizons and found himself drawn to the picturesque landscapes of Aspen, Colorado. For a period, Aspen became his home, offering him a different perspective and a taste of mountain living. However, in 2005, the allure of the arid desert and the promise of growth beckoned him to Phoenix, Arizona, where he decided to put down roots and establish his life anew.
Nathan's professional journey is a testament to his versatility and adaptability. His initial foray into the working world was marked by a successful career in the upper echelons of the restaurant and hotel industry. This experience cultivated his exceptional service skills and an acute understanding of catering to the needs of discerning clientele.
In 2017, Nathan underwent a significant transformation, channeling his extensive background in hospitality into the realm of real estate. This transition showcased his remarkable ability to leverage his diverse skill set and provide a seamless transition to his clients as they navigate the dynamic world of property transactions. His commitment to excellence is evident in his unyielding dedication to client satisfaction and his tireless work ethic.
In his role as a REALTOR, Nathan considers it an honor to assist and advocate for his clients. His passion for real estate, paired with his genuine commitment to delivering the highest standards of service, sets him apart as a trusted partner. With Nathan by your side, you're not just working with a skilled professional – you're collaborating with a dedicated guide who is ready to turn your real estate dreams into reality.