Stephanie Howland
Agent Partner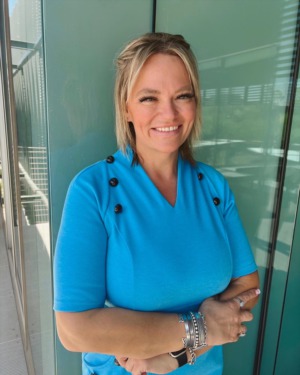 Stephanie has lived in a variety of places throughout her life. She grew up living in Ohio, Illinois, Kansas, and Utah before moving to the Valley of the Sun in 1999. Stephanie has lived many places throughout the valley home over the years, but it wasn't until she moved to the west valley that she found a place she could truly call "home."
Stephanie's love of the valley and its offering of unique home styles is what initially sparked her interest in real estate. Her interest grew and soon thereafter she acquired her license and became a licensed Realtor.
Stephanie is a highly trained real estate consultant. She is a Certified Negotiation Expert and has also taken specialized training to become a Master Certified Negotiation Expert. This allows her to negotiate on behalf of her clients in the best possible way. Stephanie always puts her clients' needs first and works tirelessly to get them the best deal possible. Stephanie works with buyers and sellers to make their dreams of homeownership a reality. She prides herself on being able to provide excellent customer service, honest advice, and market knowledge to her clients.
Stephanie is a woman who is always looking to help others. She added extra training to her repertoire so that she could become an American Warrior Real Estate Professional. This helps her understand the needs of veterans and active military when it comes to buying and selling real estate. Stephanie is always looking for new ways to help those around her, and she will never give up on trying to make a difference in the world.
Stephanie has always been a creative person. Before getting into real estate, she obtained her Bachelor of Science in Business and studied Music, Dance, & Theater. This helped shape her into the wonderfully creative business savvy woman she is today. She has the ability to work with all kinds and types of people and personalities- a skill that comes in handy when working in the real estate industry. You can always count on Stephanie to think of her client's best interests. She is a conscientious Realtor who will always go the extra mile for her clients. Her years of experience in the real estate industry have given her the knowledge and expertise that she needs to help her clients buy or sell their homes. There isn't a more qualified Realtor out there!
Stephanie currently lives in Goodyear. She is an outdoor enthusiast who loves hiking, swimming, and reading. She also enjoys singing and traveling with her family and friends.